Why you should have a

SYNAPSE Evo-X UICP

:

(1) Eliminate unnecessary flow restrictions and transitions at the turbocharger outlet
(2) 2.5" Diameter 1-Piece Tubing, Lightweight 6061 Aluminum piping as material of choice for significant weight savings, and greater ability to dissipate heat
(3) 1-piece smooth mandrel bent design eliminates disruptive flow transitions
(4) Retains the OEM turbo discharge pipe and maintains the OEM boost-only source fitting to connect to the wastegate for a much more stable boost control source
(5) Direct bolt-on, no-cutting required
(6) Bead-rolled ends for secure coupling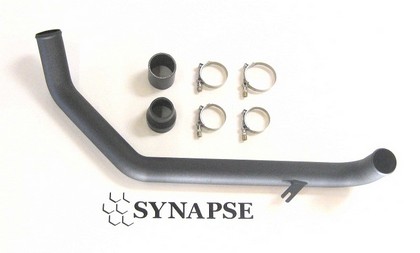 This kit is now available @

SGD 450.00*

with installation.
For more information, please email us at sales[at]ubergarage.com.sg or call us at6475-8077 today!
*Published price excludes prevailing GST of 7%.