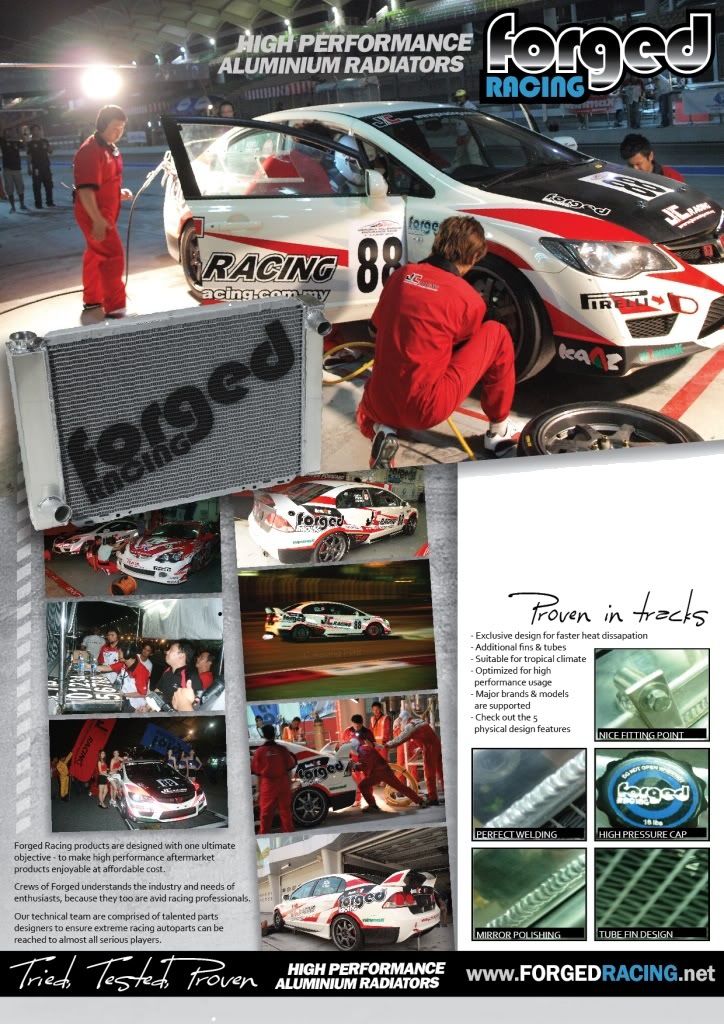 FORGED RACING radiators are based on sophisticated technology, 100% brazed aluminium cores for a clean OEM fit,
designed to be effective in reducing the heat from vital areas, as the design have more tube surface for primary cooling and fewer fins allowing it to cool much more effectively.
The technology used in FORGED RACING radiators and heater cores allow for greater heat transfer using the same or less space required for traditional copper/brass components.
Two additional benefits of aluminium racing radiators are strength and weight. Most radiators have the tanks welded to the tubes rather than brazed or sealed with epoxy.
This makes the radiator much stronger and more capable of standing up to the rigors of racing.
FORGED RACING aluminium racing radiators are also much lighter than original radiators because of the lighter materials and lower fin counts.
100% original with warranty!!
Coming together with FORGEDRacing 1.3bar high pressure radiator cap!!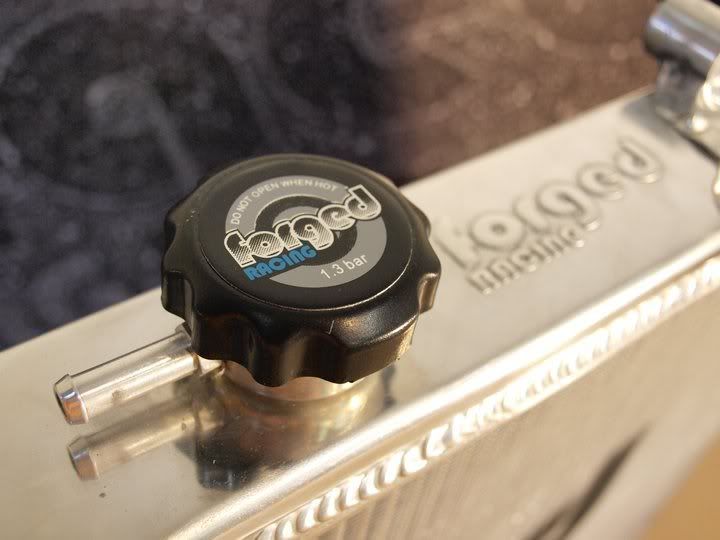 Well trained experience workers in FORGED RACING production and quality assurance team!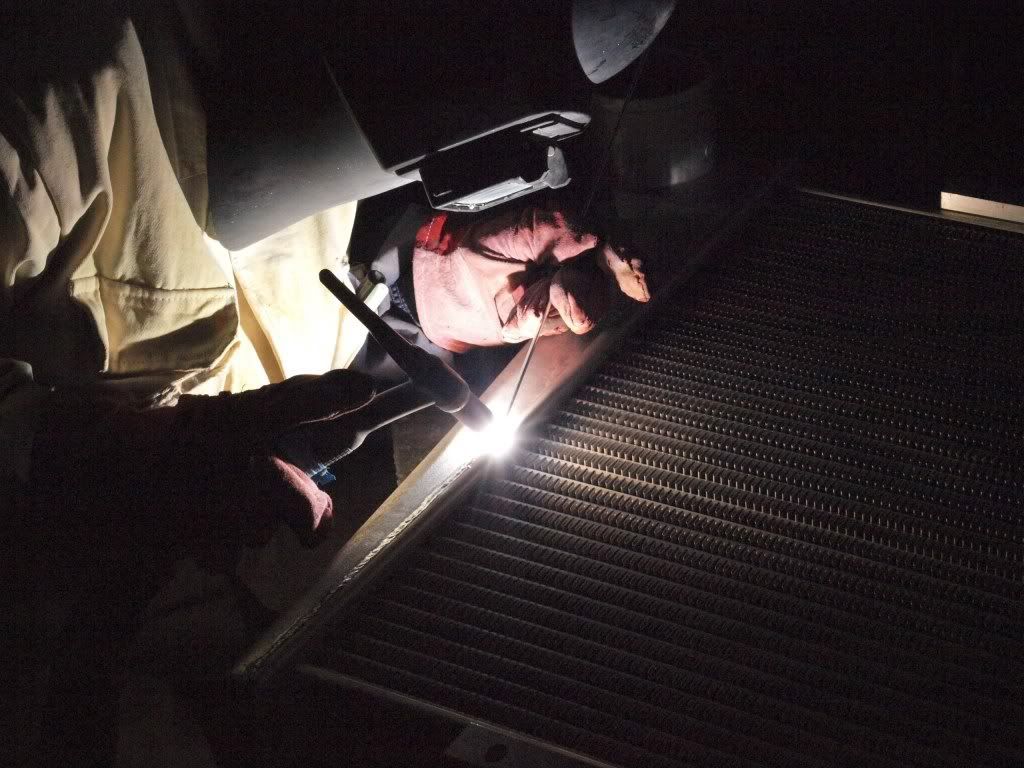 forged
RACING Performance Radiators
Car model -
HONDA
- Civic B16A Manual
- CRX Manual
- Prelude H22A
- S2000 Manual
- Jazz/Fit Manual - Automatic
- Civic FD1,2 & Type R
- Integra DC2 Manual
- Integra DC5R, Type s & GSR
MITSUBISHI
- Lancer Evolution 3,4,5,6,7,8,9 & 10
- Airtrek Turbo
MAZDA
- Miata Manual
- RX7 FC
- RX7 FD
- RX8 Manual
NISSAN
- S13 CA18DET Manual
- S14 SR20DET Manual
- S15 SR20DEt Manual
- 350z Manual
- Skyline R32, R33, R34, R35
TOYOTA
- AE86 Levin
- MR2
- Vios 1.5
- Wish
SUZUKI
- Swift 1.6
SUBARU
- WRX & STi
LEXUS
- IS200
- IS250