CK Performance
will be managing 2 booths at the upcoming AutoSalon 2009, 8-11 October 2009.
Booth 1: BuddyClub/CK Performance

Demo Vehicle:

CK Performance TD-02 (Civic Type R)
CK Performance SD-01 (Integra Type R)

Booth 2: Whiteline Flat Out

Demo Vehicle:

CK Performance TD-01 (Evo 9)

Anyone wants to lend us a Subaru for the event??!!??
In light of the event, we are having a special promotion on our servicing packages, Whiteline range of products, and ECU tuning for Subarus and Evos.
1) CASTROL EDGE SERVICING PACKAGE
- mineral 4.5L ( rrp $98 -
now $78
)
- fully syn 5w40 4.5L ( rrp $128 -
now $108
) suitable for NA engines 2L and below
- fully syn 0w40 4.5L ( rrp $148 -
now $128
) suitable for turbo-charged applications
- fully syn 10w60 4.5L ( rrp $168 -
now $148
) suitable for heavy track usage, forged builds, large turbos, gtr35, k24a, etc
All servicing package comes with Genuine OEM oil filter, routine maintanance check, free tyre rotation & pump (if application).
We will also throw in a FREE CK Performance decal which is guarunteed to add at least 15HP at the wheels!!
HEY!!!! Why are you guys still MORE expensive than other workshops even though you're having a SPECIAL offer? I see my neighbourhood petrol kiosk offering fully syn oil with filter for $98!!
Well, in a nut shell, the QUALITY and GRADE of oil used during service cannot be compared. Castrol EDGE is made by the same people that makes the Castrol SRF brake fluid at $150 per 500ml bottle.
We tested the Castrol EDGE at Sepang on our track FD2R with 60 laps over 2 session in a single day. Runinng no oil cooler, max temperature was 125C between breaks. We were going 10 laps at a single time.
The Castrol EDGE 0W40 is an approved oil by Nissan UK for the R35 GTR and is the ONLY oil approved for use in BMW M division cars.
Need we say more? Try it out and feel the difference yourself!
CASTROL EDGE
Engine Oil is..
- used by one of the top japanese import workshops in the UK, GTC-RACING
- used in the fastest GTR35 in the UK
- customers who have tried Castrol Edge range never turned back
- affordable price yet extreme quality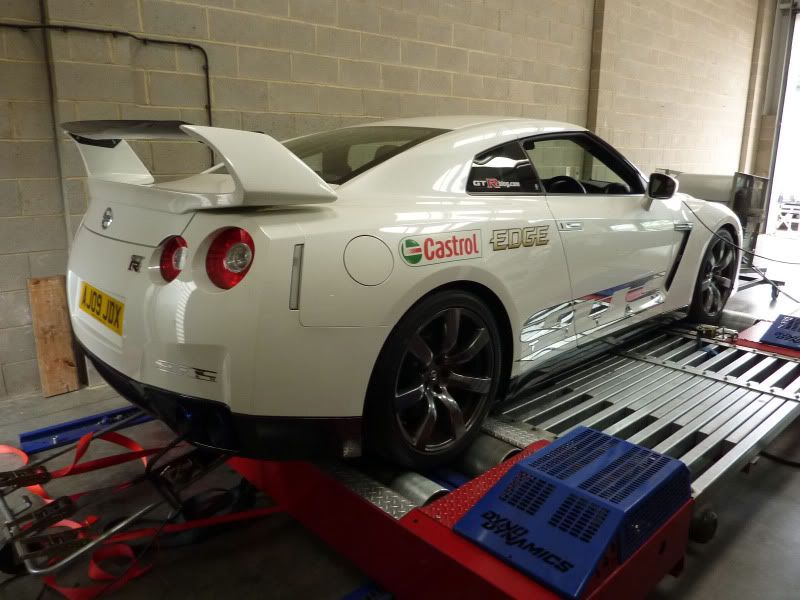 2) Whiteline Flat Out
10% OFF RECOMMENDED RETAIL PRICE FOR ALL WHITELINE PRODUCTS
MOST APPLICATIONS IN STOCK, NO WAITING TIME
WE ARE AN AUTHORISED WHITELINE PERFORMANCE CENTRE WITH PROPER TOOLS TO FIT AND INSTALL RCA, ALK, ARB, ETC
WHITELINE IS BAR NONE THE MOST EFFECTIVE, REASONABLY PRICE HANDLING BRAND ON THE MARKET TODAY, ONLY PRODUCTS WHICH MAKES A DIFFERENCE ARE MADE AND SOLD
3) ECU TUNING FOR EVOS
Open source, Greddy e-Manage, Haltech, Unichip, etc..
Please PM us with your car model and mode of tuning preferred for an accurate quote
10% off usual price, includes FREE dyno chart for before/after
***ALL PRICES QUOTED ARE NETT AND INCLUSIVE OF GST
***WE ACCEPT CASH, NETS, ALL MAJOR CREDIT CARDS
***CALL US @ 6542-5650 FOR AN APPOINTMENT BOOKING TODAY